Written by Kriti Sonali | New Delhi |
Published:February 1, 2017 2:00 pm
Nia Sharma was slut-shamed after she shared a photo shoot video on Instagram.
Nia Sharma is the third 'sexiest Asian woman' and probably the boldest in Indian television industry today. The actor recently shared a black-and-white music video and while many were applauding her, her killer dance moves didn't sit well with some trolls.
After Nia posted the first video, a few praised her beauty and confidence but many comments were just disgusting. Her Instagram account was full of ugly comments but Nia had the perfect comeback: she posted a second video with an epic answer to haters.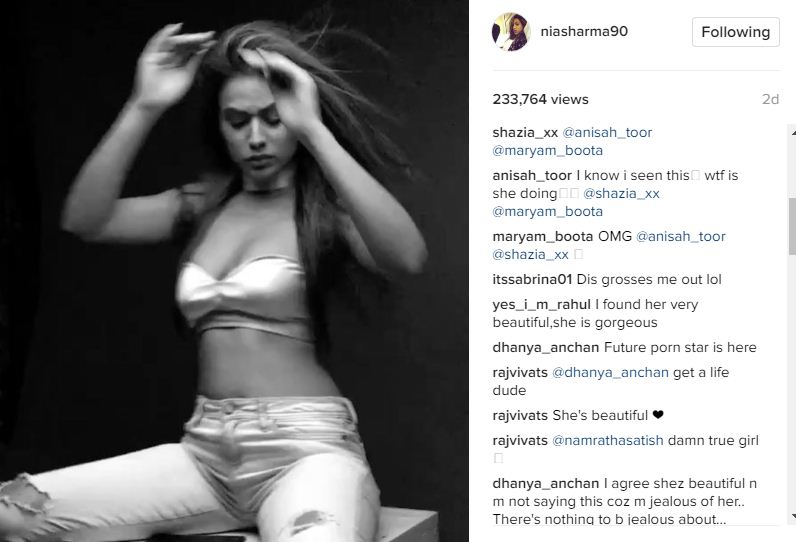 In answer to the trolls, she wrote, "Oops! Here's one more from the photoshoot!! Ready to slut-shame a girl again? Go aheadddddd.. I'll post five more…Coz thats exactly I got this shoot done.!! And thats exactly how I'll post pictures from the same! I appreciate everyone who took out time from their absolutely worthless lives to write filthy long comments on my previous video.! I got u job again! ✌️
Get the latest news delivered to your inbox
Follow us on social media networks